"I'd like to let you know how pleased I have been with the helpful and efficient service we have received from your Company"

"I would like to say how informative and engaging our trainer was from Mainpoint by the name of Matt, he was brilliant, Team here have received our Fire Safety Training today, and quite a few of us here at this Practice were generally unaware of potential hazards in the workplace and at home, Matt has made us all open our eyes and to become more alert than before."

"We need to organise the second part of our Training with yourselves and if we get Matt again we will be more than happy, he represented your Company in a professional, courteous manner and also at times made it fun, you should be proud of him."

Lisa Bishop
Main Dental Partners Ltd., Tewkesbury
"Mainpoint Fire Protection Ltd provides a professional, quick and efficient service. From the initial survey of the property to completion all engineers and employees were polite, clean and informative. I would recommend that anyone looking for Wireless Fire Alarms speak to Mainpoint Fire Protection Ltd"
James Grant
General Manager of Martin & Co. Jewellers
"As we hand over our property management business after 11 successful years, I wanted to thank you and the team at Mainpoint for playing a big part in that success."

"Compliance – and especially fire safety – is a top priority for block management. Your expertise and advice has been invaluable. The quality of work has also been excellent. Just as importantly, your administration / certification has made it simple to demonstrate compliance and to keep track of testing / servicing. On top of that, feedback from residents has always been very positive about having Mainpoint engineers on site."

"Personally, it has been a pleasure to make one phone call or send one email and know the job will be done – no chasing, no delays. I would have no hesitation recommending Mainpoint to other property professionals."

David Schermer
Flat Manager Ltd
"A company that it has been a pleasure to work with. Fully supportive during the design and specification stages.
Capable and professional when installing and commissioning equipment. Flexible when arranging routine inspection of equipment in individual flats.
All this, and good value, too. I do not expect more of any enterprise…"

Tony Macer
Chairman of the Owner's Association
"I would like to express our thanks to you for organising this course and to let you know what a success it was."

"Everyone enjoyed the course immensely and found it very informative. The staff wish to relay back to you what an excellent trainer Nick Bird was, and what an asset he is to your Company. He made everyone feel relaxed during the practical element of the course, and had a good rapport with all staff.
As a result of attending this course, we have all gained a greater understanding of the perils of fire in the workplace. Thank you once again."

Melanie Croome
Hameln Pharmaceuticals Ltd
"Mainpoint Fire Protection Limited has been nominated by Kirkham Pryer as part of project management contracts on behalf of clients maintaining and installing fire alarms to premises. The company provides a very prompt, friendly and efficient service and we would not hesitate to seek their services and expertise in the future."

Chris Pryer FRICS
Kirkham Pryer
"Following a fire risk assessment, Mainpoint was selected to install a smoke alarm and emergency lighting system in the Perry & Dawes Almhouses, Wotton-under-Edge; a Grade 11 listed building housing 9 Residents. This was undertaken sympathetically in line with the essential regulations, with most of the essential cabling well hidden or disguised, and with a minimum of disruption to the Residents during the installation. Mainpoint also maintain the fire extinguishers. The essential system maintenance is booked well in advance to avoid any inconvenience to the running of the establishment."

Michael Sykes
Clerk to the Trustees
"I think the service that Mainpoint has given us has been absolutely wonderful. It was a difficult job but Mainpoint overcame the problems and got the job done. I would thoroughly recommend them without hesitation. They've been marvellous"

Alderman Gil Wakeley
Chairman of the RAF Association
"Once again we enjoyed having Mainpoint carry out our fire safety training, as we do year upon year. Whilst the content is thorough and ever relevant, it is always put over with an element of fun, making it easier to absorb.
I have always, and will continue to, highly recommend their training services."

Paul Staite
Environment and Health & Safety Manager Karndean Design Flooring
"The trainer was excellent, put it across very well, was interactive with all, and very good when it came to the demo side of the course. Favourable feedback was obtained from all attendees.
Our thanks once again."

Nigel Walsh chartered FCIPD, MCMI
HR Business Partner International, Allen-Vanguard
"Overall the training was excellent as ever, Nick is always a hit when he does the course. The content and pace was ideal and, as Nick makes it fun, the content is absorbed easier.
We will certainly be using Mainpoint for this course in 2014 and will continue to have a good working relationship with them!"

Paul Staite
Environment and Health & Safety Manager Karndean Design Flooring
"We have used Mainpoint for training in the past and had excellent feedback from our employees regarding the course. Mainpoint are very flexible in terms of delivering the programmes to suit your business needs and the trainers are experienced informative people that deliver the course in a way that is easy for the trainees to understand and interact with the trainers. Our employees got a lot out of the programme and said it was one of the most informative courses they had been on in recent years."

Sadie Lewis
Senior EHS and Quality Systems Engineer CEng MIET, MIOSH, Southco Manufacturing Ltd
"The training this morning went well, Ben was friendly and enjoyable to listen to and was sympathetic to the staff members we have whose first language is not English. Kept it concise and kept us interested."

Nikki Dyer
Customer Advisor The Book Depository
"The training content and delivery were both excellent, everyone involved agreed it was the best we have had to date."
Darren Dickinson
Procurement Manager ARRK Europe Ltd
"We would like to take this opportunity to thank Mainpoint Fire Protection in providing us with an excellent Fire Safety Training Course. The quality and service they provided are first class and it has really helped us to understand our duties and responsibilities as a company and also as individuals."

"A really enjoyable day, delivered in a relaxed informal way that put us all at ease, enabling us to get maximum benefit from the Emergency First Aid at Work course. The Instructor was very professional. We will definitely use Mainpoint Fire Protection again and recommend them as well!"

Louise O'Reilly
Roba Metals
"I have spoken to everyone who attended the Fire Safety & Fire Warden Course. They all thoroughly enjoyed the course, especially the practical part and were very impressed by the quality of the tutors and delivery methods. We will definitely use Mainpoint again!"

"The Fire Training sessions that were carried out recently by Mainpoint have been very successful. I've had nothing but great feedback from everyone who attended. The Instructor made it clear to understand and the Fire Warden was relevant to our needs. The course has given all who attended a great understanding on the roles and responsibilities that they hold in the school. We are all very pleased with the course and have come away feeling more confident in both the theory and the practical use of extinguishers."

"Please pass on my sincere thanks for an excellent course held at the Old Patesians Association facility. The course content, of practical hands on, conducted within real world scenarios, provided training that was both informative and meaningful to all the personnel who attended. Again many thanks."

Tell us what you think...
Read what our customer's have to say about us, and if you would like to leave us a google review we would be very grateful.
Our latest Google reviews can be found here.
(Please note: As these are collected by Google a new window will open)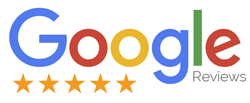 Please add your review here.
Plumis Automist reviews are available here.
(Please note: As these are collected by Feefo a new window will open)